Would you like a drink?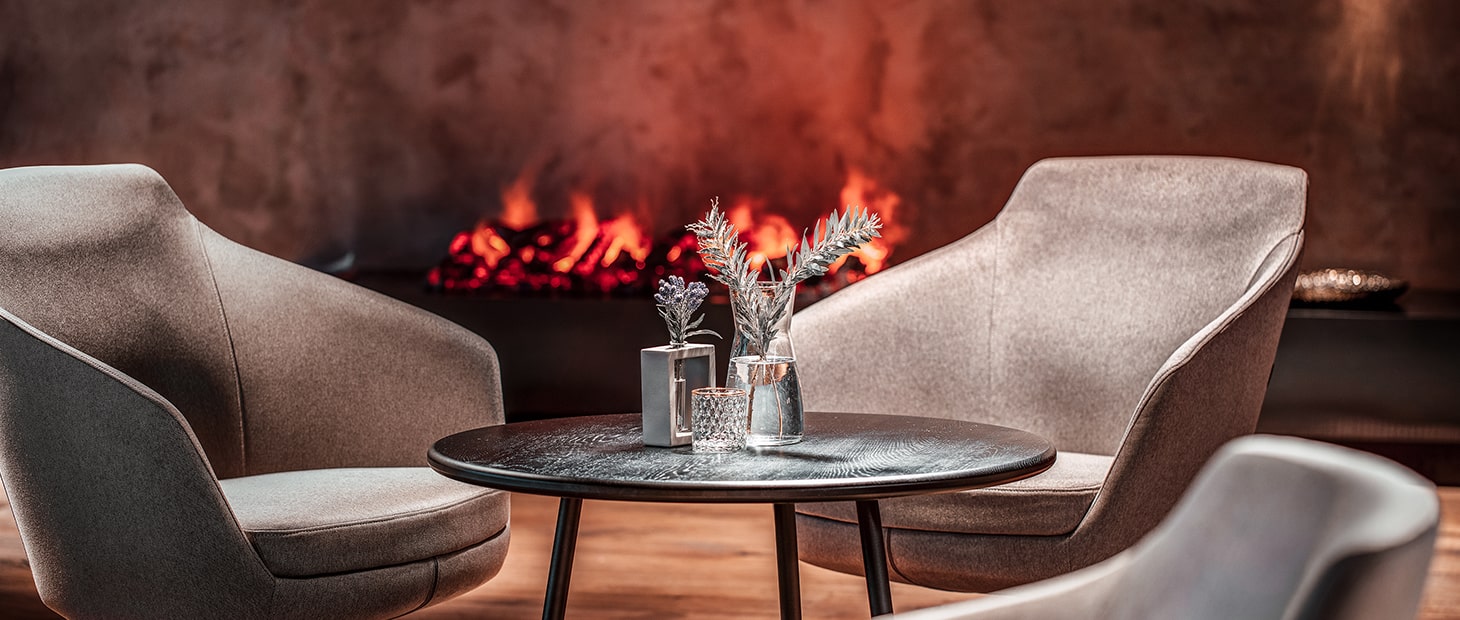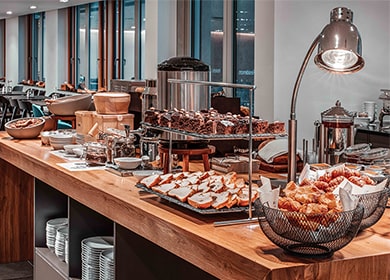 Would you like a seat by the fire? Or perhaps closer to the windows? At our hotel you can pick the place you'll feel best in. You have found a quiet place to plan your day or a more relaxed business meeting. Order an aperitif, a glass of wine or a cup of coffee for the occasion. We will also be happy to bring you a small snack. Our Lobby Bar is open for you around the clock. Drop in any time you like.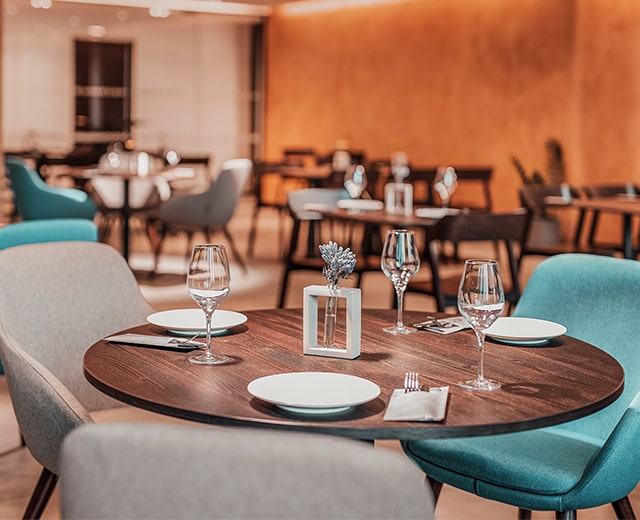 Good morning
Start the day the way you want. Whether you want muesli, eggs or toast, we will be happy to accommodate you. When the weather is nice, a quiet courtyard terrace awaits you.
We are happy to welcome you for breakfast every weekday between 6:30 a.m. and 10 a.m. Breakfast is served on weekends and public holidays from 6:30 a.m. to 11:00 a.m.​​​​​​​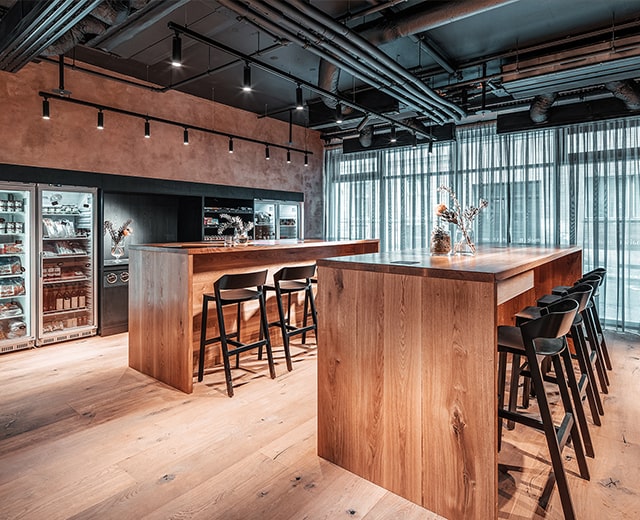 Shop
It's cold and damp outside and you'd like to have something warm in your room. We also have something for moments like these. That's why you will find a small shop with a selection of small treats here. In the mood for pizza? Ice cream? Something to drink? And what's more, the shop is open 24/7. You can find everything just opposite the reception desk.