Contact us
Mamaison Residence Downtown Prague
Na Rybníčku 1329/5
Praha 2, 120 00
Czech Republic
Show on map
Where to find us
Mamaison Residence Downtown Prague is located right in the centre of historic Prague, the capital of the Czech Republic. When staying with us, you will be in the heart of the New Town, close to Wenceslaus Square and the National Museum, which are just a 6⁠-⁠minute walk away. Charles Bridge is less than 2 km and the Powder Tower roughly 1.5 km from the hotel.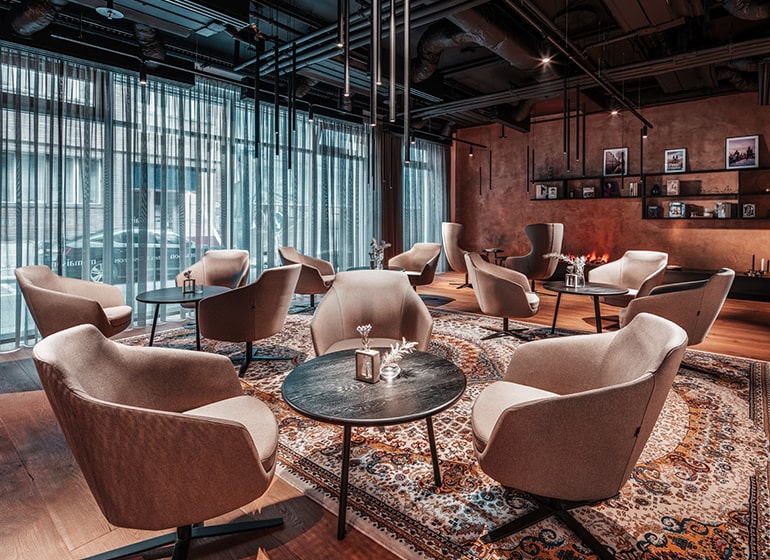 You can fly into Prague to Vaclav Havel Airport Prague (c. 17 km) or arrive by train (the Main Train Station is about 1 km away). Our residence is located less than 4 minutes by foot from the I. P. Pavlova metro station. If you plan on driving to Prague, arrange the possibility of parking in our underground garage with us.
If you arrive from the direction of the airport, follow the right bank of the Vltava River. From the direction of Karlov or Jirásek Bridge, you can reach the hotel along Resslova and Ječná streets. Turn left on V Tůních St. The hotel is located at the next intersection.
If you arrive along the D8, D10 or D1 motorway from Brno, take Sokolská St. Turn right onto Hálkova St. and then turn right once more.
The Main Train Station is about 1 km away. From the Main Train Station, take the metro C line to I. P. Pavlova station (c. 7 minutes). It is roughly 300 m walk to the hotel (c. 4 minutes) from there.
International Vaclav Havel Airport Prague is located approximately 17 km west of the city centre. Take bus No. 119 to Nádraží Veleslavín station, transfer to the metro A line and get off at Muzeum station. The hotel is about 600 m away. You can also order a transfer from the airport to the hotel in our limousine.